I picked this up on ebay recently and decided I deserved a quick break from the hundreds of orcs I've been painting. Painted this up in one night and must say it was a breath of fresh air. Loved it!!!
My view on Helms Deep where the statue is situated is of a run down, uninhabited and overgrown place, a dark place somewhere the sun doesn't reach. I tried to relay that feeling on the statue with the dark colours and the untidy, unloved feel. What do you guys think ? Did I succeed?
Multi - View pictures can be found in the
Terrain
section of the Marshes. C & C most welcome.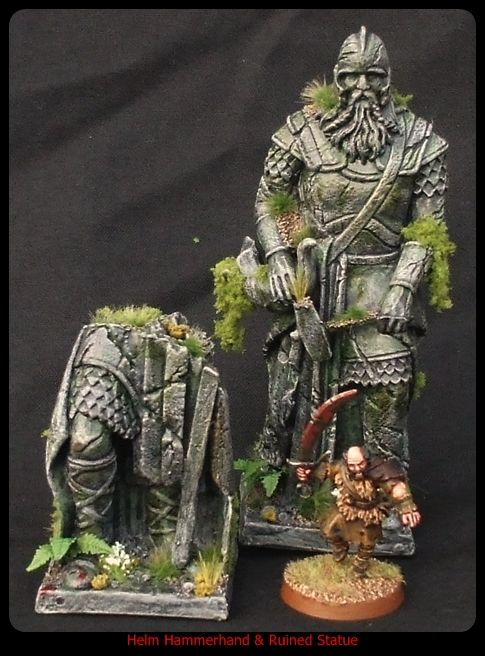 I painted a Ruined statue at the same time as Hammerhand. The Dunlending is in the picture to show scale.